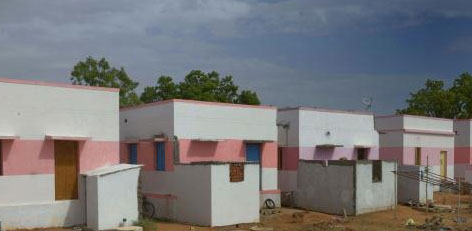 Tamil Nadu Chief Minister J Jayalalithaa keeping her promise to address the shelter needs in rural areas Tuesday opened 60,000 solar powered green houses in various parts of the state.
The state had planned to construct 60,000 houses equipped with solar panel every year, beginning from 2011-12, with each unit measuring 300sqft. The families below poverty line were identified for the housing project. "While the construction of houses is on, the state has managed to open 60,000 houses," a government official said.
The government has also increased the cost of each unit from 1.8 lakh to 2.1 lakh from this fiscal year.